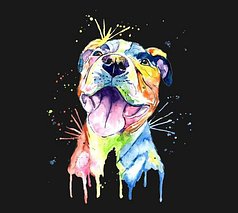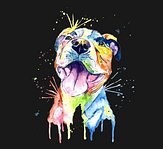 Copyright 2022. Website.com. All Rights Reserved.
Email: Unbreakabullrescue1@yahoo.com
This foster based rescue was started by two women out of Eugene Oregon, brought together by a
common tragedy, the loss of a child and for our love of pitbulls. Helping animals was our way of healing our broken hearts. Melissa McCall and Whitney Wilmarth pulled together and established,
Unbreakabull Rescue Allies in March of 2020. It was just before the Pandemic began, and we still hit the ground running. With the money out of our pockets we got our business set up and our non profit status secured. We took in our first dog just 2 short days after opening. We grew very fast, not only in the number of intakes and adoptions, but also in the number of volunteers and fosters. Although Whitney is no longer a Co-director/owner of the rescue, she is still a big part of why and how we started. She still supports us as we do her as well. She is focusing her time more on her family now, while her children are still young, and we support this 100%.
We have a small BUT mighty team, and together we are UNSTOPPABULL AND UNBREAKABULL!
Our entire team is amazing and we could not function without them. We not only help animals in need
but we also help our community members. We have funded dozens of spay and neuters to our low
income community members. We have also provided funding to our community for emergency vet
appts, surgeries as a result of injuries, dental care, vaccines, food and microchipping. All at no cost. This is partially what adoption fees go towards, along with our other medical dogs, and all our current/long term dog's needs. We hope to be able to continue our efforts, with enough support from our community.
Meet our directors

Melissa McCall Executive Director/Founder

Melissa is a compassionate, loving person who sacrifices herself for the sake of not only the animals, but people too. She is a full time nurse, and has been doing animal rescue on and off on the side for 15+ years. She has been married for over 23 years and has 3 children. She lost her oldest son in 2019 at the age of 23. It was at this point she realized how short life was and decided to follow her passion and open an animal rescue of her own. No matter how frustrated she is, or overwhelmed she get due to the high demands, not just physically, but emotionally that is brought on by being in rescue, she never gives up. She wakes up each day ready to tackle the next challenge, but not without a few curse words of course. Her passion and encouragement is contagious, and it shows in the animals she helps to save, and in the lives she
touches.
Lindsay McClain Assistant Director

Lindsay is a wonderful selfless person, who sacrifices her family time and personal time for the sake of
the animals. She has been married for over 15yrs has a young daughter at home. Lindsay suffered health issues for some time causing her to not be able to work (which if you know her at all, she is not one to sit at home), this caused her to go into a deep depression which included suicidal ideation. She has always been an animal lover, so she decided to get into rescue work to help not only the animals, but herself. Her dedication to the rescue has been indescribable and we could not function without her help. She is the go getter of the team, always the first to volunteer, always transporting our animals get to their weekly spay/neuter appts 2 hours away, and always just a phone call away and on the road if she is ever needed. "Sleep is for the weak is her moto". She works a ful time job as well, on top of her family and rescue duties, so there is no time for rest. Her positivity and support to her fellow team mates is extremely appreciated and we are so incredibly thankful she chose us!
Unbreakabull Rescue Allies
Executive Director/Treasurer